Leasing, selling or purchasing a bar, restaurant or catering facility isn't something that the average real estate agent knows how to do.  This is why we at EA decided to make food and beverage real estate brokerage one of our specialties.   We know food service!  We are able to take our knowledge of the industry and use it to sell, lease or purchase your first location or your next location.  If you are starting your first restaurant or leasing your twentieth pad site,  or our the landlord for a great restaurant property, let our expertise in Maryland F&B real estate work for you.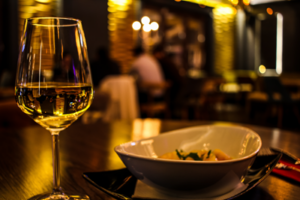 We are active members in the Maryland Restaurant Association, and work with other trade groups to help landlords and restaurateurs navigate the ever changing world of F & B real estate.  Local government has not been a friend to this industry for many decades and it is important that your real estate broker know the rules when it comes time to represent you in the sale or leasing of your building. We maintain a mailing list of nearly every restaurant operator in our Baltimore/Washington marketing area so when it's time to get the word out about a new property on the market in addition using CoStar, MRiS and Loopnet, we can also reach restaurant operators directly via direct mail.  We believe in aggressive marketing and this is just one more way our Can do approach to marketing makes a difference in getting your property sold or leased.
For Food & Beverage Operators
We know that negotiating a lease or purchase contract isn't something you do very often, so you need a professional who makes F & B real estate part of their everyday activities. Finding the right location is just the first part of establishing a bar or restaurant. With an EA Commercial professional at your side we will also help you get though the feasibility period, assist you in obtaining financing, introduce you design and construction professionals, and even instruct you on sources for fixtures and furnishings.  With an E & B professional at your side, we make food & beverage real estate getting through the process of establishing your restaurant easier so you can follow your passion.